Liquid Gesso for Raised Illumination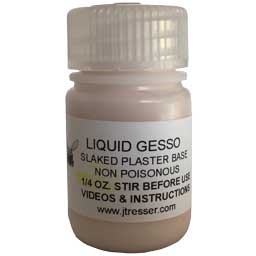 This slaked Plaster of Paris liquid gesso is used for raised illumination and calligraphy. It is based on a 14th Century formula. This gesso is unique in that it can be polished with an agate or hematite burnisher before applying gold leaf, resulting in a smoother and shinier surface. After the gold has been applied and set, the gilded surface can also be burnished to increase its shine.
---
---
You may also be interested in these items...