Gum Ammoniac Liquid for Illumination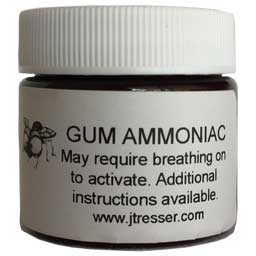 Gum Ammoniac Liquid is a unique specialty size for flat gilding that is used for illuminating manuscripts. Gum ammoniac is made with nodules from the Dorema ammoniacum plant and its use in gilding dates back to the Moors in the 12th century.

This is the only gum ammoniac size for illumination on the market that is ready to be used. It works well with a brush, dip pen or ruling pen.
---
---
You may also be interested in these items...