Goldfather Gold Removal Pad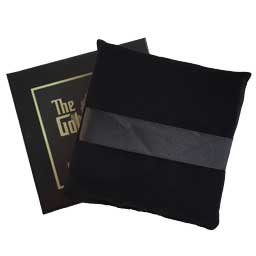 The Goldfather Gold Removal and Burnishing Pad is one of the best tools available for removing excess gold leaf when water gilding on glass. These black micro-velvet pads are superior to other types of gold removal tools, and can be used over and over for many years of gilding.
---
---
You may also be interested in these items...